Greenwashing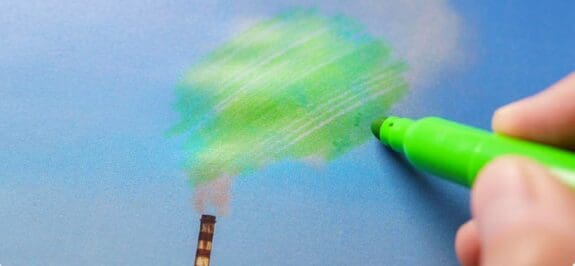 'Green' credentials are good but take care
The Sustainable Business Council 'Better Futures 2022' report[1] surveyed New Zealanders and identified that more than 43% of Kiwis are committed to living a sustainable lifestyle; this is a continuation of an upward trend over the last three years. Given the public's motivation to be more sustainable than ever, businesses are honing their marketing strategies towards environmental sustainability.
Making any form of environmental claim in marketing is known as 'green marketing.' Making an environmental claim that is misleading, false or unsubstantiated is usually referred to as 'greenwashing.' It is not a new concept but, given the increasing number of Kiwis wanting to make environmentally sustainable decisions, the desire to market products and services in a green way continues to increase. However, if any such claims are not substantiated, an advertiser may inadvertently cross the line between green marketing and greenwashing.
Responsibility for preventing greenwashing falls to a number of different regulatory bodies in New Zealand. These include:
Commerce Commission that, amongst its many roles, takes action to enforce the Fair Trading Act 1986 by taking breaches of the legislation to court
Advertising Standards Authority for breaches of the Advertising Standards Code, and
Financial Markets Authority through its enforcement of the fair dealing provisions of the Financial Markets Conduct Act 2013 and its support of New Zealand's transition to an 'integrated financial system.' This not only takes into account financial returns but also non-financial factors such natural, social and human capital impacts.
Greenwashing with words
Expressly making environmental claims, or using words to imply a certain environmental attribute, that do not exist is a mistake a business could easily make. Regardless of whether this is unintentional, using words such as 'eco', 'organic', 'natural', 'green', 'plant powered', 'non-toxic', 'plant based', 'zero waste', 'recycled content', 'compostable' and many more can all be examples of greenwashing unless the words are completely truthful, substantiated and not misleading in any way.
For example, if packaging says a product is 'recyclable', but can only be recycled at recycling centres in a limited area, or by returning the packaging to the manufacturer, this may be considered greenwashing. Similarly, if packaging says 'compostable' and does not specify under what kind of composting environment it will break down; it may amount to greenwashing and a misleading environmental claim.
Greenwashing imagery
Even if a business avoids using any 'green' terms but uses imagery that implies some environmentally friendly attributes, that could be considered greenwashing. The most common examples of using images for greenwashing are the use of the three green arrow recycling logo, an image of the earth or a green tick. These may be easy enough to justify, but a business could still be found to be greenwashing for using images of flowers and trees if those images lead a consumer to believe the product has environmentally friendly qualities that it does not have.
Deliberately misleading statements 
Any false environmental related statements are obvious greenwashing, for example, if a product is labelled 'organic' or 'plant based' if it is not made with organic material or plants. What is trickier though, is making statements that aren't technically false, but the unique combination of marketing features could lead a consumer to an incorrect conclusion about a product.
A recent example is a case[2] of a smallgoods producer that used the phrase '100% NZ owned', along with imagery of farms and a rural address for the business. This company was found liable for greenwashing because its pork products comprised 87% imported meat, but the marketing led consumers to reasonably believe the pork was New Zealand-reared. The company was fined $180,000 for this breach despite each marketing element being truthful; the company was 100% New Zealand owned and the rural farm address was a genuine address for the business. Businesses, however, cannot 'hide' behind each statement being truthful if the combined elements together lead a consumer to a misleading conclusion.
Tips to avoid greenwashing
Avoiding greenwashing is a case of stepping into the shoes of a consumer to assess whether any of the marketing elements could potentially be interpreted to give the product more environmentally friendly attributes than it truly has. Before finalising packaging or marketing, business owners should ask themselves if the marketing is:
Honest
Specific
Substantiated
In plain English
Not exaggerated, and
Not misleading in its overall impression.
It is also important there are frequent branding and marketing checks, particularly if there is a comparative claim. A good example is making a claim that a product is 'recyclable'; that may be considered greenwashing if the ability to recycle that product is not commonly available through local council recycling services.
Keeping business honest
Anyone who identifies greenwashing, or wants a greenwashing claim investigated, can report suspected cases to the Commerce Commission, Advertising Standards Authority, Financial Markets Authority or another relevant regulator or industry body.
In the case of a complaint made to the Commerce Commission, depending on the severity of the alleged greenwashing, the Commission can either choose to disregard the report, investigate further, or issue a warning or a 'compliance advice' letter. In significant cases it can take the company or individual responsible for the alleged greenwashing to court for a breach of the Fair Trading Act 1986. The penalty for failing to ensure environmental claims are truthful and substantiated can be up to $600,000 for a company and $200,000 for an individual.
Sue me!
Even if the Commerce Commission or other regulatory body decides not to pursue a company for greenwashing, a competitor may choose to sue privately for misleading statements that may amount to greenwashing.
A private claim has been filed by United States-based carpet making giant Godfrey Hirst against New Zealand-owned carpet company Bremworth. In 2020, Bremworth announced that it was moving to 100% wool fibre production. In its marketing campaign, Bremworth made a number of claims about the benefits of wool over synthetic carpets. One such claim was that the weight of a nylon carpet in an average size home was similar to 20,000 plastic bags. Godfrey Hirst, that manufactures nylon carpets (amongst other types of carpet), claims this is misleading as the consumer is led to believe its nylon carpet has the same environmental impact as 20,000 plastic bags. Bremworth stands behind its statements as being factually correct; the two companies remain in costly ongoing litigation.
Care is needed
We can reasonably expect that, given the focus on environmentally conscious decision-making by the New Zealand public, green marketing will continue to rise and, along with it, instances of greenwashing. Business owners keeping a careful and critical eye on marketing will help both the consumer make a considered and informed choice, and ensure the business does not succumb to greenwashing.
The Commerce Commission has guidelines on greenwashing: go to www.comcom.govt.nz and search for 'greenwashing.'
If you would like help with reviewing marketing claims for your business or would like more information on greenwashing, please contact us.
[1] https://sbc.org.nz/resources/better-futures-2022-report/
[2] Commerce Commission v Farmland Foods Ltd [2019] NZDC 14839
---
Insta # dismissal?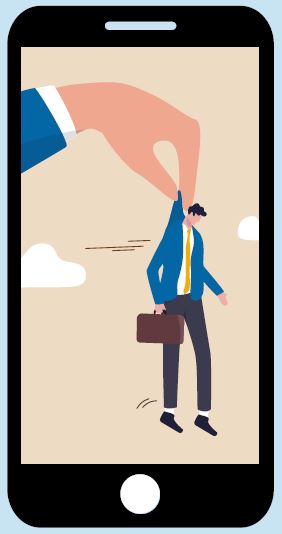 Employers, disrepute and social media
Whether we like it or not, social media affects almost every aspect of our daily lives, including employment relationships. How can employees' 'private' social media posts bring an employer's business into disrepute and lead to an employee's dismissal? Shouldn't employees have privacy out of work? On the other hand, if a post adversely affects an employer, shouldn't they be able to act?
The problem with social media
Gone are the days of casual conversations with a limited audience. Social media can reach thousands of people with the click of a button and filter into real life to have an impact on our working environment. An employee's social media posts 'shared' only with family and friends, may ultimately be far from 'private'. That post or a screenshot can be forwarded and shared with a limitless audience.
A social media post (or a like, comment, hashtag or tweet) is often made emotionally or in the heat of the moment, but can be permanent and can quickly cause damage and/or have effects on a business — with far-reaching consequences.
Bringing your employer into disrepute
As an employee, if your conduct impacts (or potentially impacts) adversely on your employer's business or reputation, you could be deemed to bring your employer into disrepute. It is conduct that intrudes on your workplace relationships and obligations, or your ability to do your job. It could be during working hours or outside of it, but there must be a clear link between the conduct and employment.
The line between personal opinion and employer disrepute is murky. Employers need to consider whether an objective, fair-minded and independent observer aware of the circumstances could have considered an employee's actions/posts have brought or carry a reasonable risk of bringing it into disrepute.
Some examples leading to dismissal
The range of behaviour is wide but whether it is bad enough to warrant dismissal will depend on an employee's position and the sector in which the employer operates.
In a recent case[1], the dismissal of a nurse was justified after she posted her views on vaccination on Facebook. While she argued the posts were private, was unaware of their reach and posted opinions often shared by others, the Employment Relations Authority (ERA) disagreed. There was a significant risk of harm to her DHB employer's reputation if her posts had been viewed by the wider public, especially as she was a community nurse.
In some cases, liking or commenting on someone else's posts may be enough to bring an employer into disrepute. In a 2014 case[2], an employment advocate (who was representing an employee) made negative posts about that person's employer. The employee (whose Facebook identified her employer) liked the advocate's posts.  She was endorsing disparaging views and ensuring the posts were shared with her 'friends' who were other employees or customers. Her dismissal was justified.
Social media posts may also affect the work environment, or lead to claims of bullying and harassment within it. Examples include employees sharing explicit videos with other employees (even outside of work) via Facebook Messenger or making offensive comments about other employees. All employees should think twice before posting embarrassing work party photos, as this could also be found to be bullying or harassment.
What about privacy?
As an employer, you may become aware of social media posts because you are a 'friend' or 'follower' of your employee or have been provided them by someone who is.
No privacy breach will occur if a legitimate recipient provides this to you; as social media is objectively in the public domain and may go beyond 'friends' and 'followers.' You cannot force your employee to give you access to their private accounts or coerce others into doing so.
When the matter ends up before the ERA, it has the power to order disclosure of this material, if it is relevent. The ERA may also order your employee not to make any posts on social media about your business, employees or any confidential information.
What can you do?
Employees must always think twice when posting on social media. If you are posting anything which may be associated with your employer, your workplace or that may impact on your ability to do your job you should err on the side of caution. Where your workplace has a distinctive brand or uniform ensure these are not in any post unless your employer has authorised this placement.
Employers should have a social media and internet use policy in place and/or a clause in employment agreements. Investigate any allegations and follow a full and fair process before making any decisions, particularly where there is the possibility your employee may be dismissed. You must also be careful of your own social media posts of, or about, employees.
Social media can be a minefield from an employment viewpoint. If you need any guidance, please don't hesitate to contact us
[1] Turner v Wairarapa District Health Board [2022] NZERA 259
[2] Blylevens v Kidicorp Limited [2014] NZERA Auckland 373
---
Shared parenting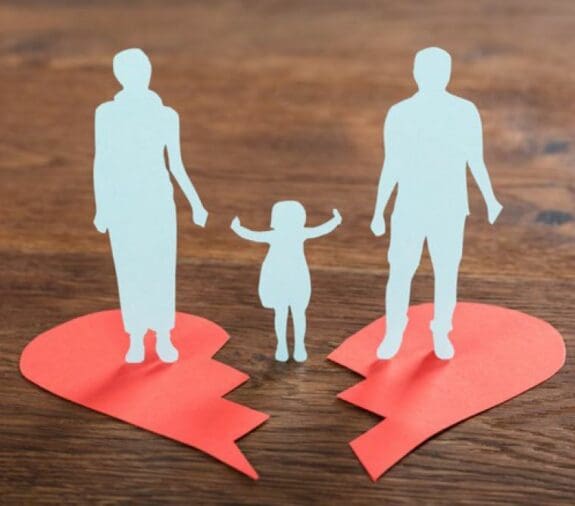 Relocating the children without consent
Deciding to move to a new location can be exciting and bring a sense of renewal, particularly after a long cold winter and enduring these Covid years.
However, if you are separated with children, what happens to ongoing parenting arrangements in these situations? Can you move with your children without agreement from the other parent?
If you do this, it is referred to as a 'unilateral relocation', and it can result in applications filed and court orders sought. Both parents are considered a guardian of the children, regardless of how much contact one of the parents may have. There are certain decisions about a child that are 'guardianship decisions.' You must discuss these with the other parent. Topics to talk about include where a child lives, where they go to school, any medical decisions and so on.
The process
Whatever the reasons for you considering a move, the best option is to discuss this openly and honestly with the other parent. Understandably, the idea of your children moving away can be difficult for the other parent.
It may be that you can reach an agreement between the two of you. If it becomes difficult, you can get help initially with mediation forums outside of the Family Court.
If you cannot agree, you can file an 'application to resolve a dispute between guardians' in your local Family Court and the court will decide for you. The court will look at specific factors, including:
What is in the best interests of your children
Your children's relationship with you both
What contact arrangements would look like for the other parent, as the court recognises the importance of your children having a relationship with both of you
The ages of your children, and
Your children's views on the move.
Don't want them to move?
If your children have not yet moved, and you don't want them to, you can file an application in the Family Court to stop the children from being moved within New Zealand. You can also ask the court for an 'order preventing removal' to stop the children from leaving New Zealand. These applications can be filed on a 'without notice' basis, where you ask the court to consider the application without first hearing from the other party.
In this application, you ask the court to make an order that states the children cannot be removed from a specified location (within New Zealand or from New Zealand). With this order in place, it limits your children being removed until further investigations could occur or agreement is reached.
What if they are moved anyway?
If the children are relocated without your consent, you can apply to the Family Court for the children to be returned to where they had been living. You would file again for a guardianship order that your children reside in a particular place, and then file for a parenting order. The court will generally favour the status quo location of your children, which is where they were
living for the most recent period before they moved. In determining these applications, the court will always consider what is in the welfare and best interests of the children. This is a paramount consideration.
Children's best interests come first
It is important that your children are happy and settled, and that their interests come first. Ideally both parents will work together to ensure arrangements for their children's welfare are agreed harmoniously. If, however, agreements can't be reached, there are options for court intervention. It is wise to try and avoid that as it can be very expensive and take a long time. Most of all, it can affect your children's relationship with both parents – and no one wants that.
If you are concerned about where your children are living, or that they could be moved without your consent, please be in touch with us straight away so we can avoid too much heartache for everyone.
---
Attorney vs executor: What is the difference?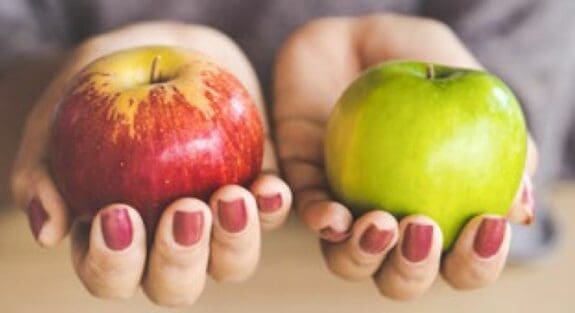 It can sometimes be confusing when we talk about an attorney (for an Enduring Power of Attorney – EPA) and an executor who is appointed in your will and who looks after your estate when you die. The difference, as outlined below, is literally a matter of life and death.
An EPA
An EPA is used when you may not be able to make decisions for yourself. For example, you may become very unwell, or unable to communicate important decisions (you could be away from email or phone access for some time), leading in either case to an inability to make important decisions. Your attorney is the person you trust to act in your best interests – with your property and your wellbeing.
There are two types of EPA – property, and personal care and welfare. Your attorney can be the same person/s or you can choose different people for these two roles.
An attorney's role
Your property attorney can manage your finances, they can sell your house if necessary and even buy Christmas and birthday gifts for specific people. Your personal care and welfare attorney can make decisions about your medical care, help choose a rest home if you need to move, and consult with other family members about your health.
Most importantly, your attorney makes decisions in your best interests; they only have as much power as you give them in your EPA. Your personal care and welfare attorney cannot, for example, withhold life-saving medical treatment; it is absolutely up to you to decide what your attorney can, and cannot, do.
Who needs an EPA?
EPAs aren't just for the elderly. They are also for the young man who has had serious injuries in a car accident  and struggles with his memory, and for the 50-year-old who is working offshore and wants her partner to sign documents on her behalf.
Without an EPA, nobody can make decisions on your behalf if you can't make them for yourself. Your parents, spouse or children don't automatically have this right. The only way around this is to spend thousands of dollars working through the Family Court to get an attorney appointed.
A will
A will is the document that states where you want your assets to go after you die. Your will appoints an executor, or several executors; they will carry out the wishes that are stated in your will.
Executor's role
An executor works with us to administer your estate and carry out the terms of your will.
Your executor calls in your assets and pays any money you may owe. They ensure, for example, that your daughter gets your engagement ring, your life insurance pays off your mortgage and they invest the rest of your money until your children turn a specified age and can get their inheritance.
Get your affairs in order
Without a will, your assets will be distributed according to the intestacy rules that govern who gets what from what your estate. Without a will, your family may not get what they expect or what you want which could be very upsetting for them.
The only wrong time to get a will and an EPA is when it's too late. Take back the power to decide where your assets go when you die, and save yourself and your family much heartache. Get in touch with us about preparing your will and EPA today.
---
DISCLAIMER: All the information published in Fineprint is true and accurate to the best of the authors' knowledge. It should not be a substitute for legal advice. No liability is assumed by the authors or publisher for losses suffered by any person or organisation relying directly or indirectly on this newsletter. Views expressed are the views of the authors individually and do not necessarily reflect the view of this firm. Articles appearing in Fineprint may be reproduced with prior approval from the editor and credit being given to the source.
Copyright © NZ LAW Limited, 2021. Editor: Adrienne Olsen. E: adrienne@adroite.co.nz. M: 029 286 3650. ISSN 1174-2658 (Print) ISSN 2744-3973 (Online)
View more articles