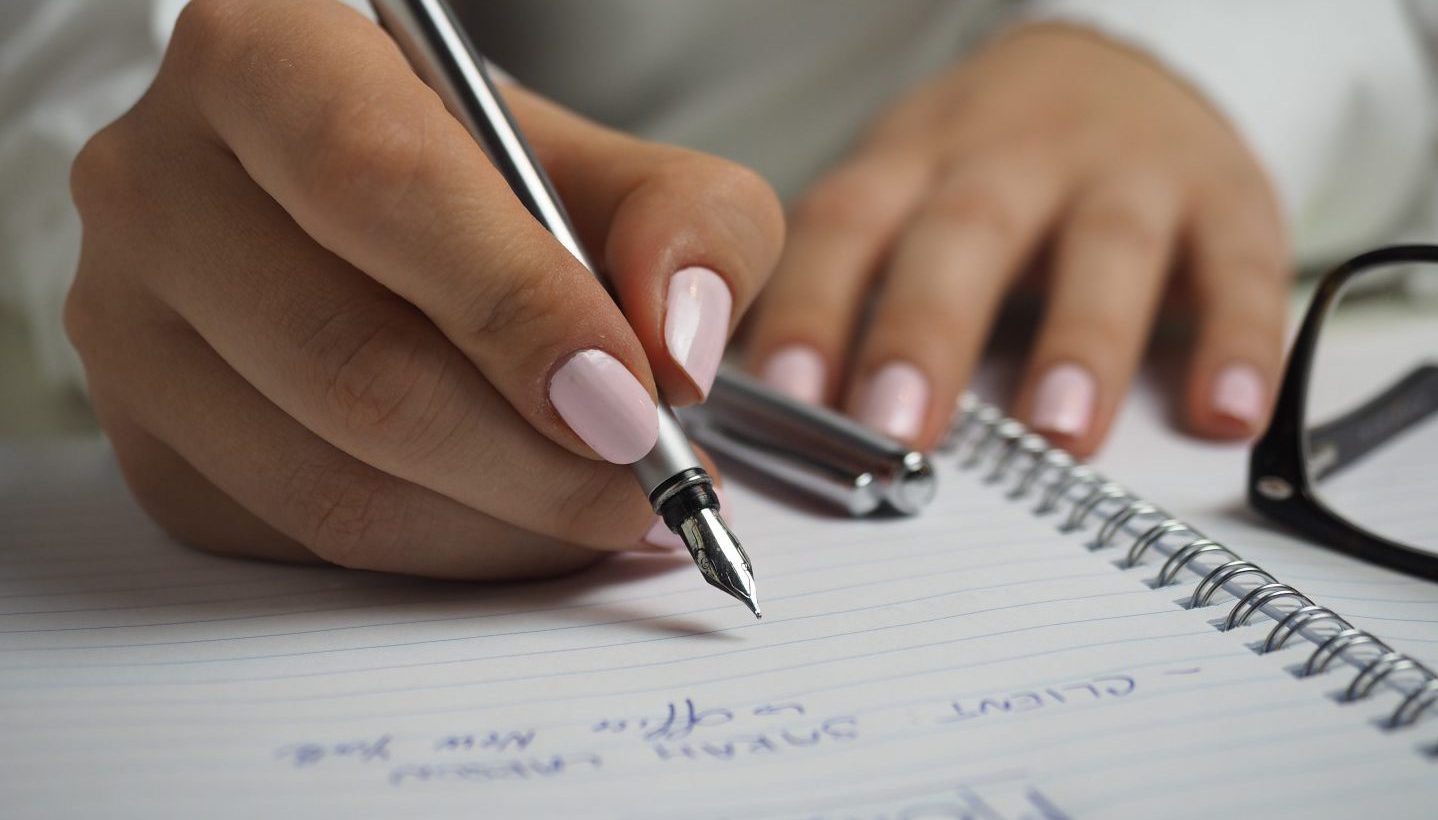 What we value
vision | values | about us
Our community
Supporting the community
We enjoy supporting and contributing to our local community and are actively involved in a number of initiatives.
We appreciate that when it comes to work and choosing a career, young people need our support, whether by recognising their achievements, or by providing on-the-job work experience in our local industries. Accordingly, we are proud supporters/sponsors of two local initiatives which aim to support the positive choices being made by young people in the Taupō community – the annual Taupō District Council Youth Awards which rewards young role models in our community, and the Gateway Program run through our local colleges which provide practical job experience to Taupō youth.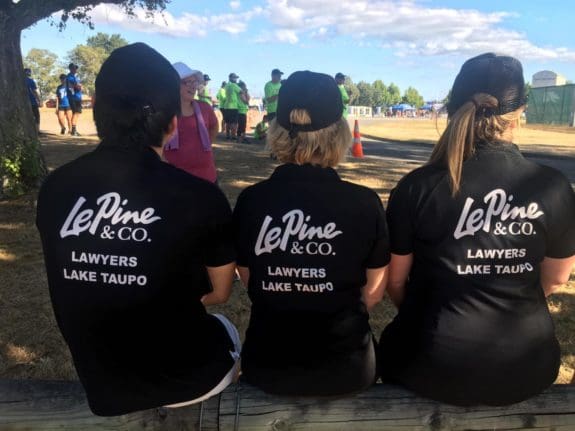 Team Le Pine
Proudly supporting various sporting events in Taupō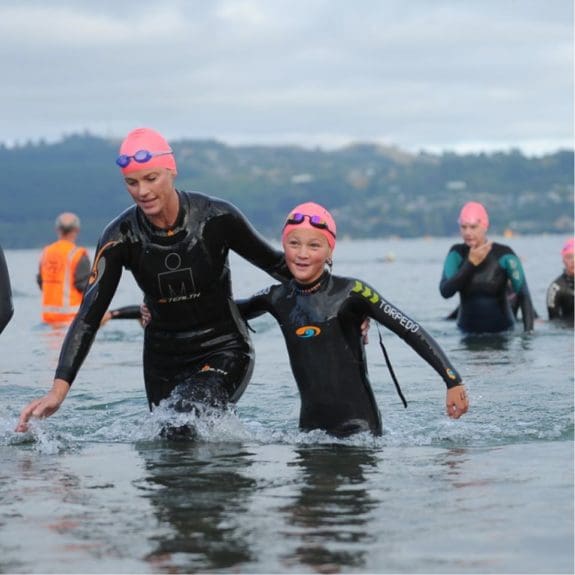 Across the Lake Swim
Le Pine and Co are proud sponsors of this iconic annual fresh water swimming event. With a wide range of swimming abilities catered for, this is a fun, friendly swim with varying distance categories to set your own goal to achieve an Across the Lake Swim.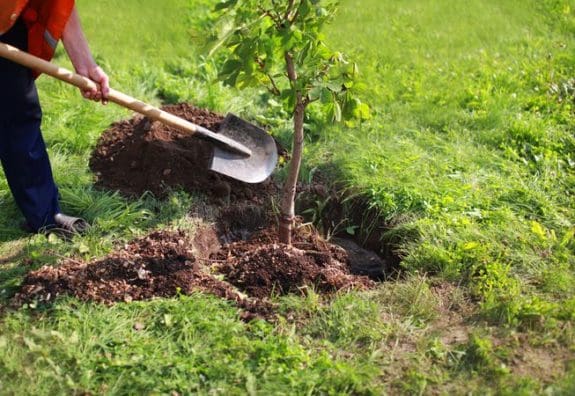 Whakaipo Bay Planting
Proud to be part of this local planting tradition and getting involved to keep Taupō green and beautiful.

Bike Around Lake Taupō
Bike Taupō is an organisation we are proud to be associated with. Whether it is getting stuck in to help build trails, or contributing to governance, we get a lot out of it.
Le Pine - Beginnings
An old photo found by one of our lovely clients. The original Le Pine's office, which used to be located in Heu Heu Street, being moved on a barge to Jerusalem Bay.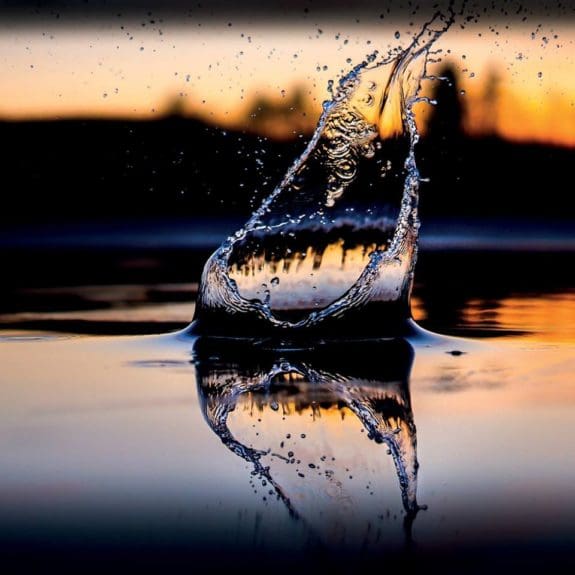 Twin Lakes
Le Pine and Co. proudly supported the 2018 Taupō Winter Festival - Bringing you the stunning Linking The Lakes - Taupō and Taihu (Suzhou) Exhibition.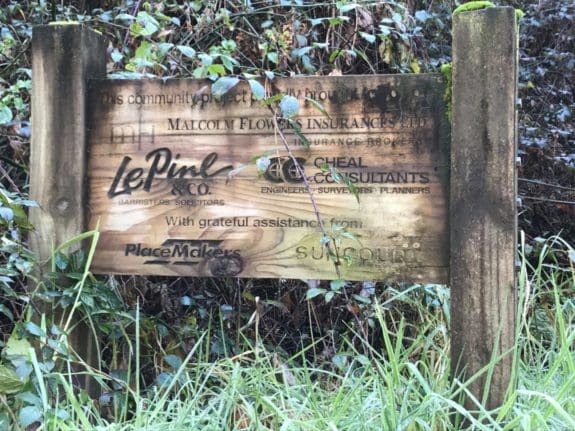 Exploring the District
The beautiful Redwoods track that Le Pine and Co , Malcolm Flowers Insurances Ltd, Cheal Consultants Ltd and PlaceMakers funded some 8 years ago, near Huka Falls. This track was established so that the public could enjoy the historical beauty of the Redwood trees. This is definitely one track worth exploring.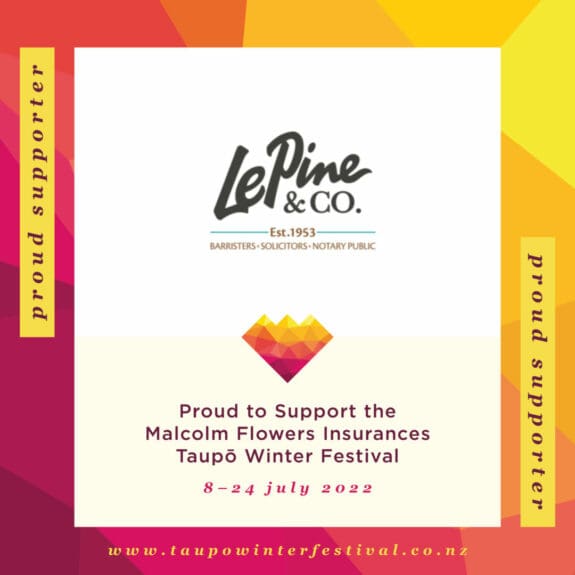 Taupō Winter Festival
Le Pine and Co are proud sponsors once again in 2022 of the Taupō Winter Festival! Come along and have some winter fun in July!


"Remember this. Hold on to this. This is the only perfection there is, the perfection of helping others. This is the only thing we can do that has any lasting meaning. This is why we're here. To make each other feel safe." ― Andre Agassi, Open