New edition of To Trust or Not to Trust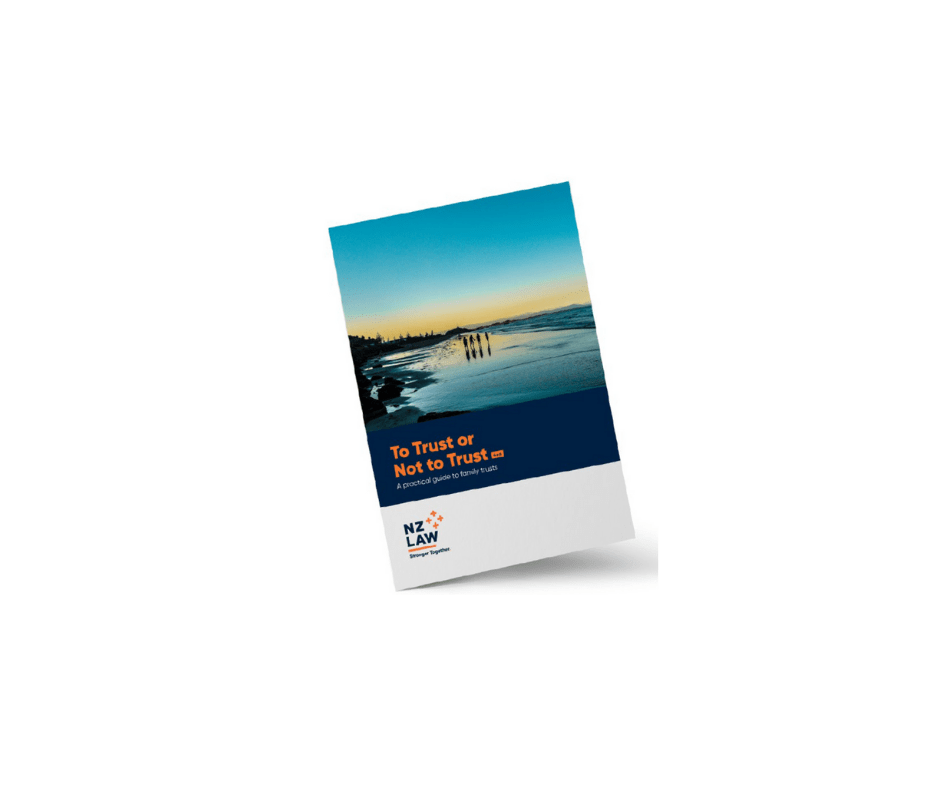 With the new Trusts Act 2019 that came into force on 30 January 2021, we now have a new edition (the 4th) of To Trust or Not to Trust: a practical guide to family trusts.
To Trust or Not to Trust has chapters on:
Establishing a family trust: is this for you?
Trusts Act 2019
Protection given by a family trust
Transferring assets
Decisions to be made
Completing your estate plan
Family trust administration
What will a family trust cost?
This new edition lists trustees' mandatory and default duties and obligations. It sets out the changes the Trusts Act brings to some provisions for beneficiaries, and explains that trustees who are no longer mentally competent can be more easily replaced.
If you are thinking of how you would like your assets protected, this guide is a very good starter for you to understand how a family trust works. For those of you
who already have family trusts, this 4th edition provides an update on the changes the new legislation has brought.
If you would like to talk more about asset protection or your current family trust, please don't hesitate to contact us
View more articles