Welcome to the Winter 2023 edition of Property Speaking.
We hope you enjoy reading this e-newsletter, and that you find the articles to be both interesting and useful.
To talk further about any of these topics, or indeed any property law matter, please don't hesitate to contact us – our details are on the top right of this page.
Kāinga Ora First Home Partner scheme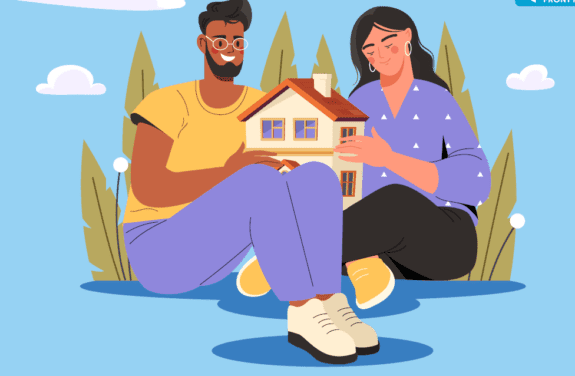 A co-ownership option
In the Winter 2022 edition of Property Speaking we discussed what to consider when co-owning a property with friends or family. Another co-ownership option to consider is the Kāinga Ora First Home Partner scheme (FHP).
The scheme supports first home buyers, who do not have a sufficient deposit, or who may struggle to service a low-equity mortgage, to buy a property partnering alongside the government. Kāinga Ora (KO) can contribute up to the lesser of $200,000 or 25% of the purchase price.
How does it work?
It's easiest to explain by using an example. You want to buy a property costing $800,000. You have a 10% deposit ($80,000) but your lender will only offer a mortgage of $600,000. This leaves a 15% shortfall of $120,000. KO will help you buy the property by contributing the additional $120,000 in exchange for being the registered owner of that 15% share.
You must live in the property and will be responsible for meeting all the mortgage payments and outgoings. You must gain KO's consent before making any improvements, alterations or renovations to the property. KO requires you to live in the property for a minimum of three years and you must gain KO's consent before you sell the property.
You agree with KO to use your best endeavours to buy out their share within 15 years from settlement (it can be  extended up to 25 years). You will meet annually with KO to review your financial circumstances and make sure you will meet the goal. KO owns a share of the property and the price you need to pay for their share will change as the value of the property changes.
To secure both your and KO's interests:
You both enter into a shared ownership agreement that incorporates the points in the paragraphs above. In addition, the agreement includes enforcement and dispute resolution procedures
A covenant is registered against the property title in favour of KO; a second covenant is registered against the property title in your favour, and
Under the covenants you each agree to comply with the terms of the shared ownership agreement. The covenant also serves as notice to the public. For example, a prospective buyer would look at the title to your property, note KO's covenant, and would know that you need KO's consent to the sale.
Eligibility criteria
KO has criteria you must meet to be eligible for the FHP scheme. These include:
Being over 18 and eligible to buy residential land in New Zealand
Having a total household income of $130,000 or less with a good credit rating
Being a first home buyer. If you have previously owned a property but no longer do so, you may still be eligible
Not having previously received shared ownership support from KO
Having a minimum deposit of 5% of the purchase price, and
The home you want to buy must be:
– A new build: a completed home with a code of compliance certificate issued within the previous 12 months that has not previously been lived in, or
– An off-the-plan purchase: a home still to be built, the sale and purchase agreement must cover both the land purchase and the build.
In each of the above cases, the home must be habitable from the settlement date/the date that title and code of compliance issue, and
You must also meet the lending criteria of a participating bank. At the time of writing the participating banks are Westpac, BNZ, Kiwibank and SBS.
Where to start
Check your eligibility and apply for the FHP here. Gather these documents before applying: photo ID, proof of income and evidence of your deposit.
Once confirmation of eligibility has been received, you need pre-approval from one of the participating banks. A mortgage broker can be an asset in navigating this.
It is important to note that you cannot enter into a sale and purchase agreement for a property under the FHP scheme until both requirements above have been satisfied.
The FHP scheme can be a great way for first home buyers to get on the property ladder. It is essential, however, that you understand how this ownership structure will affect you, and you are aware of your rights and obligations.
If you are considering applying for the FHP scheme, we can guide you through the process.
---
DISCLAIMER: All the information published in Property Speaking is true and accurate to the best of the authors' knowledge. It should not be a substitute for legal advice. No liability is assumed by the authors or publisher for losses suffered by any person or organisation relying directly or indirectly on this newsletter. Views expressed are the views of the authors individually and do not necessarily reflect the view of this firm. Articles appearing in Property Speaking may be reproduced with prior approval from the editor and credit being given to the source. Copyright © NZ LAW Limited, 2021. Editor: Adrienne Olsen. E: adrienne@adroite.co.nz. M: 029 286 3650. ISSN 1174-2658 (Print) ISSN 2744-3973 (Online)
View more articles